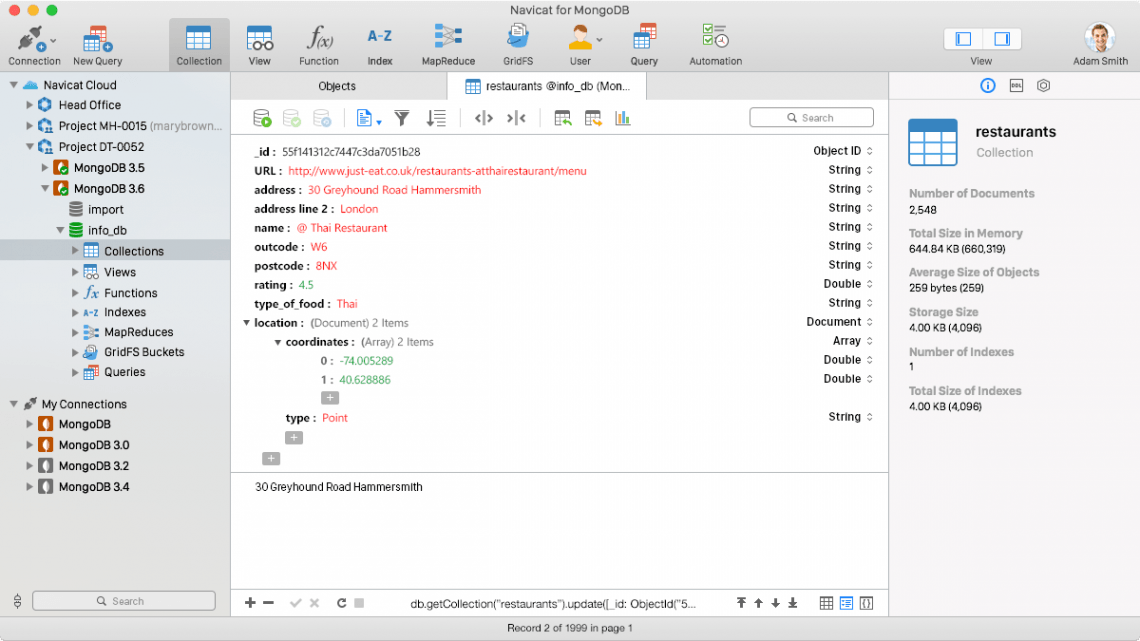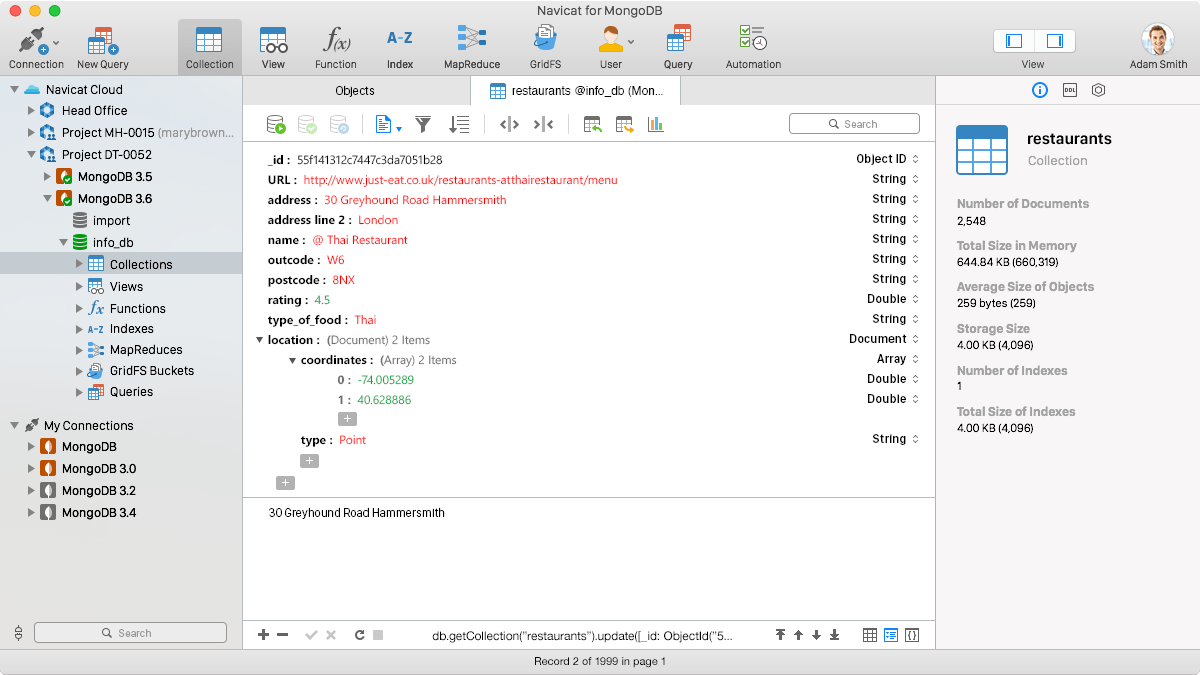 Today the company PremiumSoft CyberTech Ltd. has officially launched the Navicat version for MongoDB!
When I use Windows, I personally prefer to use Navicat rather than the GUIs for MySQL, PostgreSQL, etc. because you can manage all those types of databases in a single application with tons of features, for example, I can easily create my E-R diagram and if the application will not need migrations, that diagram could be my final database…. along other cool features.
If this is the first time you heard about Navicat, you can get the trial or even buy it with 20% off in their own website.