Manage your tasks with Post-it® App + Trello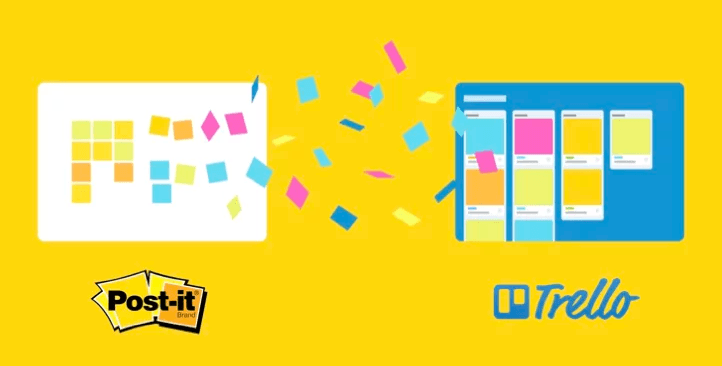 I've been using Trello for a very long time because it's a simple but powerful tool to manage my projects in cards and I even use it not only for programming but anything that involves organisation.
On the other hand, there is Post-it. The last time I use them was like 4 years ago in an on-site job and it was to replicate almost the same structure we have in Trello but in a whiteboard because well, we were at the office.
And the project manager had this daily task to pass the post-its from the whiteboard to the Trello board so at the end we tended to work on both work spaces.
But today (I know now that it's been out there for some months) I found that 3M Company built the app for Post-it and is not only an app to manage Post-its but it has an awesome feature that allows you to take a photo of your whiteboard and the app will detect them and create a virtual version so you can change the color, add more text and organise them in the way you prefer… in my opinion, that's very cool!
And the connection between these two apps is that you can export that Post-it board into a Trello board as you can see in the following video.
Image taken from:
https://blog.trello.com/post-it-notes-app-trello-integration